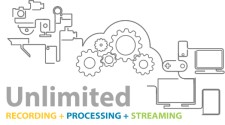 Toronto, Canada, July 6, 2016 (Newswire.com) - VXG Inc. (formally Video Experts Group), a leading video technology company, having more than a decade of history of licensing video technology solutions, today announced a launch of Extensions for the VXG Video Player SDK.
The VXG Video Player SDK is a leading technology and is #1 among all video playback solutions for Android and iOS platforms on the market. Many popular applications are using the VXG Media Player SDK with tens of millions of end users watching video everyday. Well, Extensions announced today bring out the possibilities of Player SDK using to a completely new level.
The first extension, VXG Video Cloud Platform is an infinitely scalable solution for Streaming, Recording and Processing of video. It can be easily integrated with any video sources and allows to relay video through the Cloud Platform that gives numerous advantages such as flawless connectivity, virtually unlimited recording and processing capability.
The second extension, VXG Mobile Streaming SDK works with a built-in phone or tablet camera and complements many video applications. The SDK allows recording video from a camera, as well as streaming this video in various formats to other apps or to the Cloud.
Here are just several examples of various products and services that can be developed as combination of Player SDK, Streaming SDK & Cloud Platform:
Surveillance System – set all IP cameras on Cloud Platform and watch them on your device with Player SDK.
Neighborhood Watch – a crime prevention service, were people use their old smartphones cameras to stream video from the outside to the Cloud and all authenticated users have access these videos from local neighborhood.
Social Network – users can stream live videos from smartphones (Streaming SDK is used) and watch videos of other users (Player SDK is used), and this service is based on Cloud Platform that can support millions of users. The great example is the Periscope app by Twitter.
Remote Education – a service, where lectures are streamed and recorded through the Cloud, and users can watch live or recorded video, make clips and share them.
About VXG
VXG is a leading video technology company, having more than a decade of history of development and licensing video technology for Embedded, Mobile and Cloud platforms. With a solid customer base and vast end-user community, VXG is on the edge of the latest technology being at the same time very close to customers. VXG gained particular traction with its Mobile Player SDK that is nowadays used in hundreds of commercial applications with tens of millions of end-users.
For more information, please visit http://www.videoexpertsgroup.com
Source: Video Experts Group
Share: