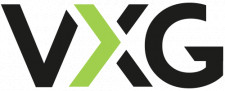 Connecting Cloud Video Surveillance Cameras is Complex - VXG can help.
TORONTO, March 8, 2021 (Newswire.com) - Camera management, ease of setup and cybersecurity. These are three features needed for a modern cloud video surveillance system. Using a VPN to connect to your security cameras will help with all three of those features. 
"One of the many ways you can connect to the VXG Cloud is by a VPN. A VPN is one of our clients' ideal setups," says Yaro Lisitsyn, CEO of VXG. "We have thousands of cameras streaming through our cloud via a VPN daily." 
Let's dive more into detail about how beneficial using a VPN can be. For starters, connecting cameras to the cloud is not always easy. It requires an embedded plugin on the camera, port forwarding on the network or an on-prem device to act as a gateway to the cloud. With a VPN, you can access any IP camera using a direct VPN IP address. There is no need for a plugin, port forwarding or an on-prem device. 
Utilizing a VPN can also allow you to connect to multiple locations. Say you have a number of restaurants or stores, you can use one VPN to connect to all cameras across all locations. This is absolutely manditory for any cloud based video surveillance solution.
Lastly, when using VXG and a VPN, VXG users can watch live and recorded video through the cloud. VPN credentials don't need to be shared with anyone; users only need to set up access rights to VXG. This gives an extra security layer. 
Cloud video surveillance is a booming industry with an expected market value of $52.98 billion in 2026, up from the $18.51 billion in 2018. Utilizing open platforms like VXG and tools like a VPN should help expedite the growth in this industry. 
Learn more about cloud video surveillance and video surveillance analytics. 
Source: VXG
Share: