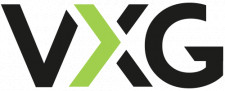 TORONTO, March 29, 2021 (Newswire.com) - There is no doubt the cannabis industry is booming in 2021, but with any booming industry comes regulation. Cannabis producers and legal marijuana companies need to adhere to strict federal, provincial, and state regulations with their video management system (VMS). This is where the VXG cloud video surveillance platform fits in.
VXG provides cloud, hybrid, on-premise, and mobile solutions, along with customizations for all cannabis security needs. The VMS helps ensure compliance with state, provincial and federal government laws and regulations for applicable video storage requirements (30 days to 1 year). Users can easily access their security IP cameras anytime, anywhere via web and mobile apps, and share live and recorded video.
The platform allows users to connect any existing or new surveillance camera, receive alerts for events (ex. loitering, person and motion detection), and achieve cost savings and bandwidth optimization. The secure platform provides an overview for licensed cannabis growers and producers with seed-to-sale video surveillance. 
Why Cannabis Companies Need Video Surveillance
First and most importantly, it is required by law to store and search cannabis operations surveillance video. Along with this, VXG offers reliable live streaming and features such as grid view, user management, location filters, activity/events, among others. With the platform, users can avoid tampering or theft, select what video is stored on-premise and what video is stored in the cloud, as well as customize storage per camera and location. Users can also choose by camera, by time, by resolution, and record to one or both locations for reliability and redundancy to optimize costs and bandwidth. All video is securely encrypted, stored and hosted on the VXG Cloud.
Cloud Video Security and Cannabis VSaaS (Video Surveillance as a Service) Benefits:
• Cloud VMS - 24/7 Remote Monitoring and Management to Live and Recorded Video
• Fully Functional iOS & Android Mobile Apps
• Plug-&-Play Connection
• Real-time Video Player & Notifications
• Cybersecurity & Compliance
• Stream In All Video Formats 
• Unlimited Users, Locations and Cameras
• Works with Any Existing & New Security Camera
• Flexible Retention Options
• Cloud AI Analytics & Motion Detection
Cloud & Mobile Video Surveillance Tailored to the Cannabis Industry
The solution is also fully white-label and can be placed under users branding (website and apps). Users can also select their deployment and hosting, choosing what video is stored on-premise or what video is stored in the cloud, as well as customize camera settings and storage. More details on VXG Cloud Video Surveillance as well as the Cannabis Video Surveillance solution.
Whether licensing is in Canada or the United States through Cannabis Health Canada or the US Bureau of Cannabis Control - VXG has a secure, legal and customizable solution. Contact VXG for a free trial and demo at: www.videoexpertsgroup.com/contact
Source: VXG
Share: